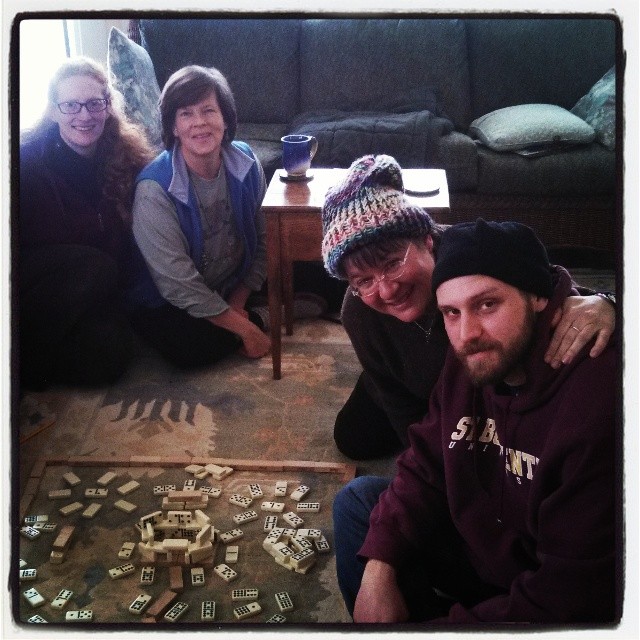 Right after the new year the Lots of Food Guild Team met for our first winter retreat.  It was chilly outside, but nice and cozy sitting next to the wood stove in team member, Lori Staubitz 's historic home.
In this serene environment we gathered to share our own thoughts on 2013, observe and improve our processes, revisit our mission and vision statements, do strategic planning, make commitments for 2014 and share in a team building exercise designing a garden with dominoes!
Some great things have come out of this experience including an updated mission and vision statement!